Arrive. Relax. Dine.
Weiterbilden. Meetings. Feiern. Zurückziehen. Auszeit nehmen
im Wienerwald.

***AKTUELLES***
Dear Guests!
Wir freuen uns sehr, wieder für Sie da zu sein! Aktuell gilt weiterhin die "3-G-Regel" für den Besuch im Hotel bzw. Restaurant.
Die Mindest- und Kapazitätsbeschränkungen wurden aufgehoben.
Kontaktdaten aller Gäste werden weiterhin erhoben.
Hier können Sie ihren Tisch online reservieren  oder reservieren Sie telefonisch unter Tel. Nr. 02236-26 27 40. Für Übernachtungsgäste: Hier reservieren Sie Ihr  Zimmer online .
Unsere  COVID-19 Beauftragte beraten Sie gerne! Gerne nehmen wir Ihre Wünsche auch per e-mail or telephone .
Familie Moser und das Team der Höldrichsmühle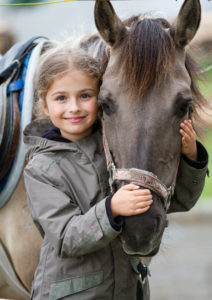 Ein Abenteuer für alle kleinen Pferde- und Tierliebhaber Reiten auf
Klöster-Kaiser-Künstler-Radtour: Die perfekte Tour für sportliche Genießer und Weinliebhaber Ein
Unsere Covid Schutzmassnahmen für Seminare und Meetings Zur Zeit sind
Enjoy time with friends and family in the relaxing atmosphere of our restaurant or on the garden terrace. Local and fresh dishes and a unique historical ambiance makes the hotel restaurant a perfect place to include in a sightseeing tour of the Vienna Woods. Welcoming coffee and cake visitors as well.
Weddings, family celebrations and events
A romantic wedding location in the Hotel Restaurant Höldrichsmühle includes a garden for wedding ceremonies, combined with a restaurant with fine cuisine. Cozy hotel rooms for guests and the romantic honeymoon room for wedding couples lends itself to an extended family stay. The perfect "All-in-one" location for a dream wedding or family celebration.  
Horse riding,
then dining.
The Höldrichsmühle is your reliable partner for meetings. Professionally equipped conference rooms with air-condition and access to the gardens. Located only 17 km south of Vienna i. Fresh and local cuisine suited to the needs of conference participants The team of the Höldrichsmühle is dedicated to the success of your conference or event. 
As a certified "Green Hotel" verpflichten wir uns zum nachhaltigen Handeln, Hier erfahren Sie mehr über unsere Umweltpolitik.

Als Belohnung für Gäste, die mit Öffis oder Fahrrad anreisen, schenken wir zur Erfrischung bei Ankunft ein 1/4l Landdrink Fruchtsaft.
Operating a business in the UNESCO Biosphere Vienna Woods - a model UNESCO region for sustainable development - is part of our business philosophy. We are proud to be a certified partner hotel of the Biosphere Vienna Woods.   
Franz Schubert knew which places

were enjoyable to visit.....
The Hotel Höldrichsmühle is located in 2371 Hinterbrühl south of Vienna, 6 km from the city of Mödling. Highway access: A21 exit Gießhübl (coming from Vienna or A2) or exit Hinterbrühl (coming from Salzburg/Linz). Public transportation: Bus every half hour takes you to the train station "Mödling". Trains to Vienna every 15 minutes. Bicyle: Bicycle route "Mödlingbach-Radroute"