Arrive. Relax. Dine.
Meet. Work. Celebrate.
Walk. Ride. Discover.
Bike.
The Höldrichsmühle is a family owned and operated hotel ideally located in the Vienna Woods only 17 km south of Vienna. The perfect place to relax and enjoy local cuisine and lifestyle, to visit renowned cultural sites and enjoy leisure activities outdoor. Also offering event and conference facilities. Hospitality since 1786.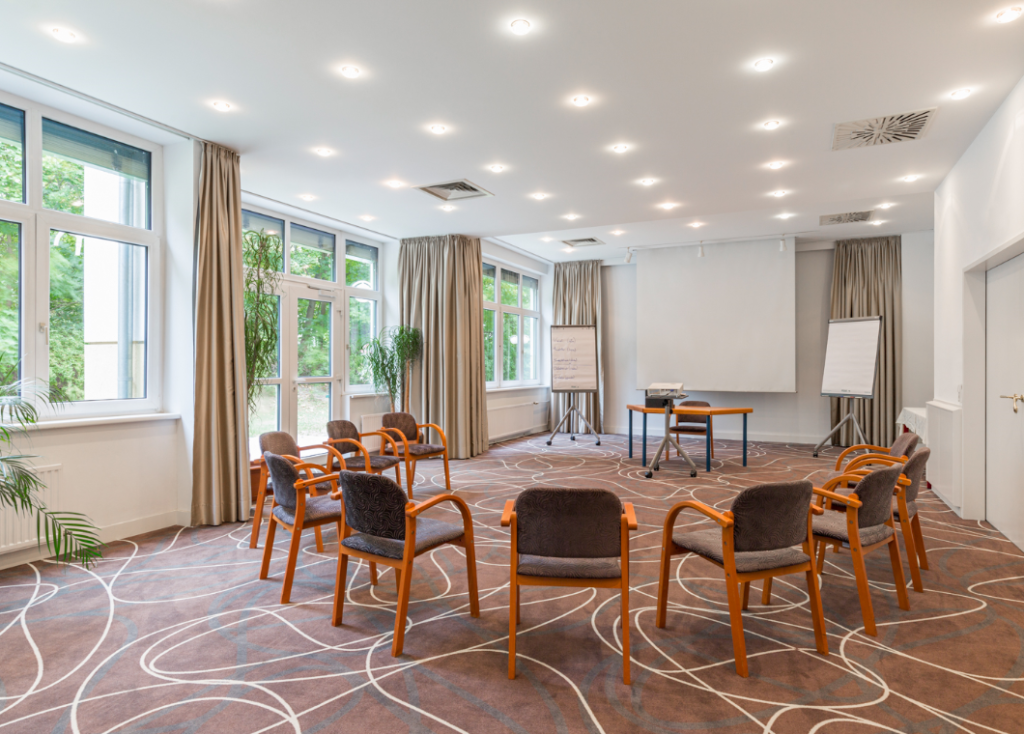 A place to spend relaxing days in the romantic Vienna Woods on the outskirts of Vienna. A beautiful setting for celebrations, family events, functions or seminars. Feel at home in the midst of beautiful nature with easy access by car or public transportation. With comfortable rooms, local high quality culinary experience and friendly service staff. Enjoy outdoor cultural and leisure activities in the Vienna Woods.
Enjoy a wonderful culinary experience with friends, families or business partners in the vaulted restaurant or on the garden terrace. Spend time together while enjoying our freindly service. Feel the history of the Höldrichsmühle, a former mill and popular inn since 1786.
Das Mädchen sprach von Liebe, die Mutter gar von Eh'.
A romantic setting and a garden for weddings, combined with a restaurant with fine cuisine. Cozy hotel rooms for guests and the romantic honeymoon room for wedding couples lends itself to an extended stay. The perfect "All-in-one" location for a dream wedding celebration. Reliable hotel and restaurant staff with help make this day unforgettable. 
Horse riding and vaulting
then dining.
Immerse yourself in the fascination that horses offer in our hotel-owned riding and horse stable. Take lessons with experienced instructors. The stable is home to numerous horse breeds dating back to Austria's imperial past. Enjoy a close look (and touch) of our two fine Lipizzaner horses, the special renowned "White Horses" soon to be placed under UNESCO heritage protection. 
Feel free to visit our stable and watch lessons.
The Höldrichsmühle is a reliable partner for conferences and seminars. The professionally equipped conference rooms offer air-condition and access to the gardens. Located only 17 km south of Vienna in the beautiful Vienna Woods area. Fresh and local cuisine suited to the needs of conference participants with a wide variety of snacks. Free parking, comfortable rooms, free wifi and extra events are an additional bonus. The team of the Höldrichsmühle is dedicated to the success of your conference or event. 
Franz Schubert knew which places

were enjoyable to visit.....
The Hotel Höldrichsmühle is located in 2371 Hinterbrühl south of Vienna, 6 km from the city of Mödling. Highway access: A21 exit Gießhübl (coming from Vienna or A2) or exit Hinterbrühl (coming from Salzburg/Linz). Public transportation: Bus every half hour takes you to the train station "Mödling". Trains to Vienna every 15 minutes. Bicyle: Bicycle route "Mödlingbach-Radroute"