Ein Ort für Familien und Singles. Urlauber, Wanderer und Sportler. Genießer und Verliebte. Die Höldrichsmühle ist für viele der ideale Ort, um anzukommen und zu leben. Egal, ob Sie allein, zu zweit oder in einer Gruppe unterwegs sind – bei uns finden Sie, was Sie suchen.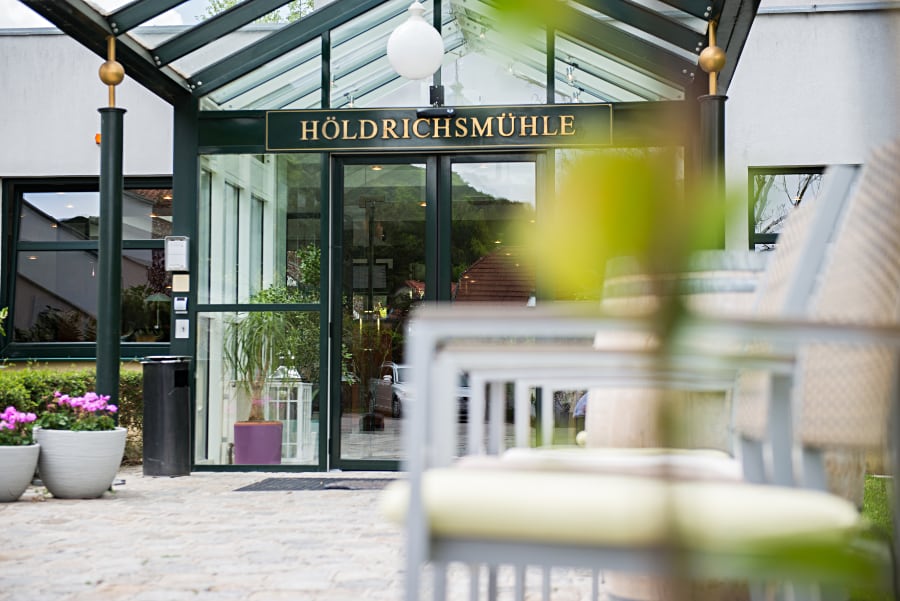 Comfortable and cozy rooms, a restaurant with regional specialites, a lobby bar in the cozy hotel lounge, a garden with places to wind down. Relax in the sauna and salt room, or make use of our gym. Discover the unique cultural sites of the area. A nature park located directly by the hotel offers hiking and cycling trails. Horse lovers will visit our riding stables. An ideal place to stay with easy access to Vienna. 
Arrive and relax in the generously spaced lobby with café-bar.
"Ein Hotel in dem man tatsächlich ankommen kann. Perfekter Service, Entschleunigung pur und das Essen war auch köstlich… Wir kommen wieder!"
Maria S., Salzburg
From Schubert to Waldmüller.
Music lovers from around the world visit the place where the famous composer Franz Schubert was allegedly inspired to his famous song "The Lindentree" from the Lied cyle "Winterreise".
Ferdinand Georg Waldmüller is one of the most renowned Austrian paintors of the Biedermeier era. He chose the romantic setting of the Höldrichsmühle in three of his pictures, now in the Belvedere collection. The paintings show how Waldmüller saw the people and the area of the Höldrichsmühle in the 19th century.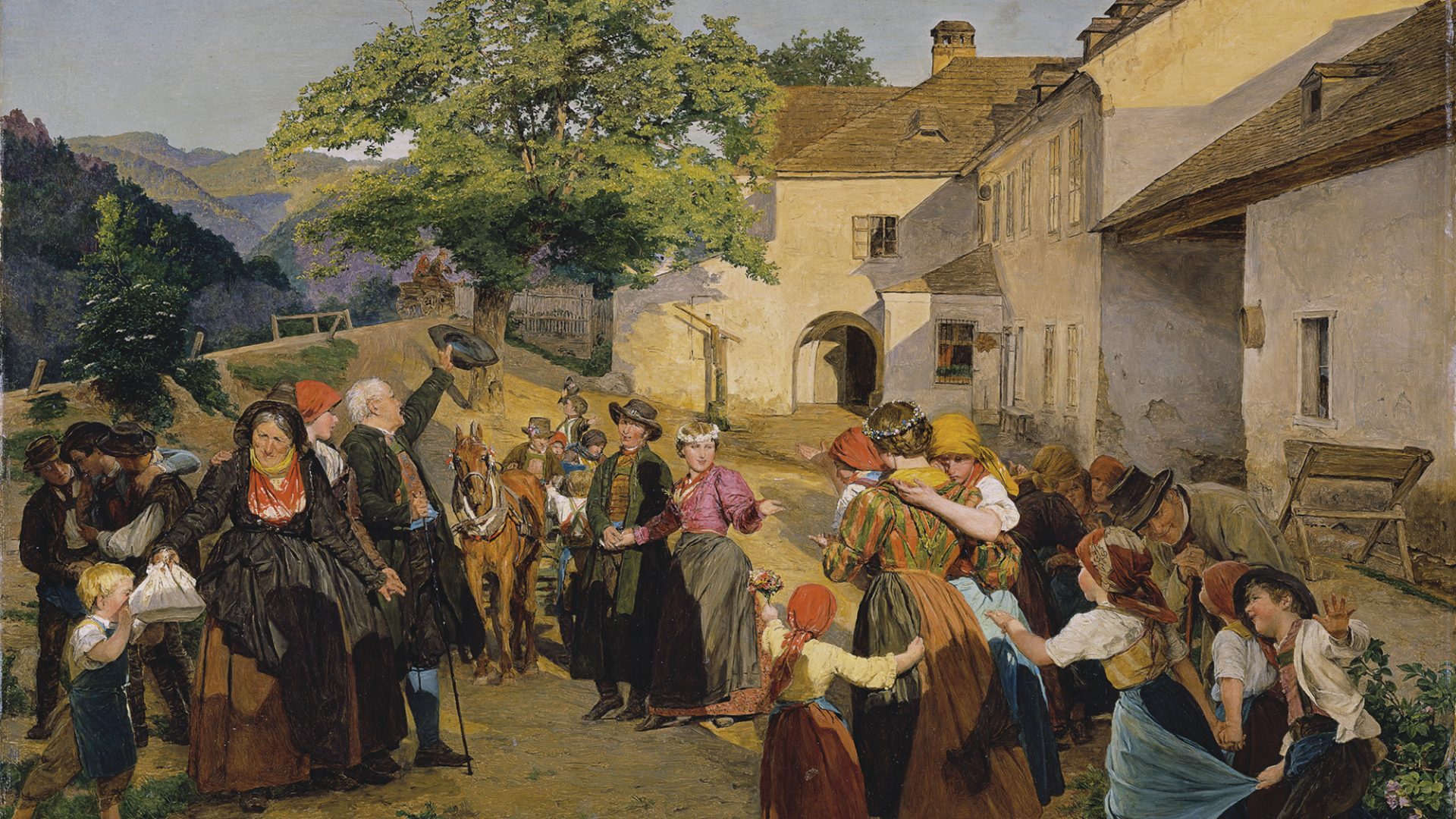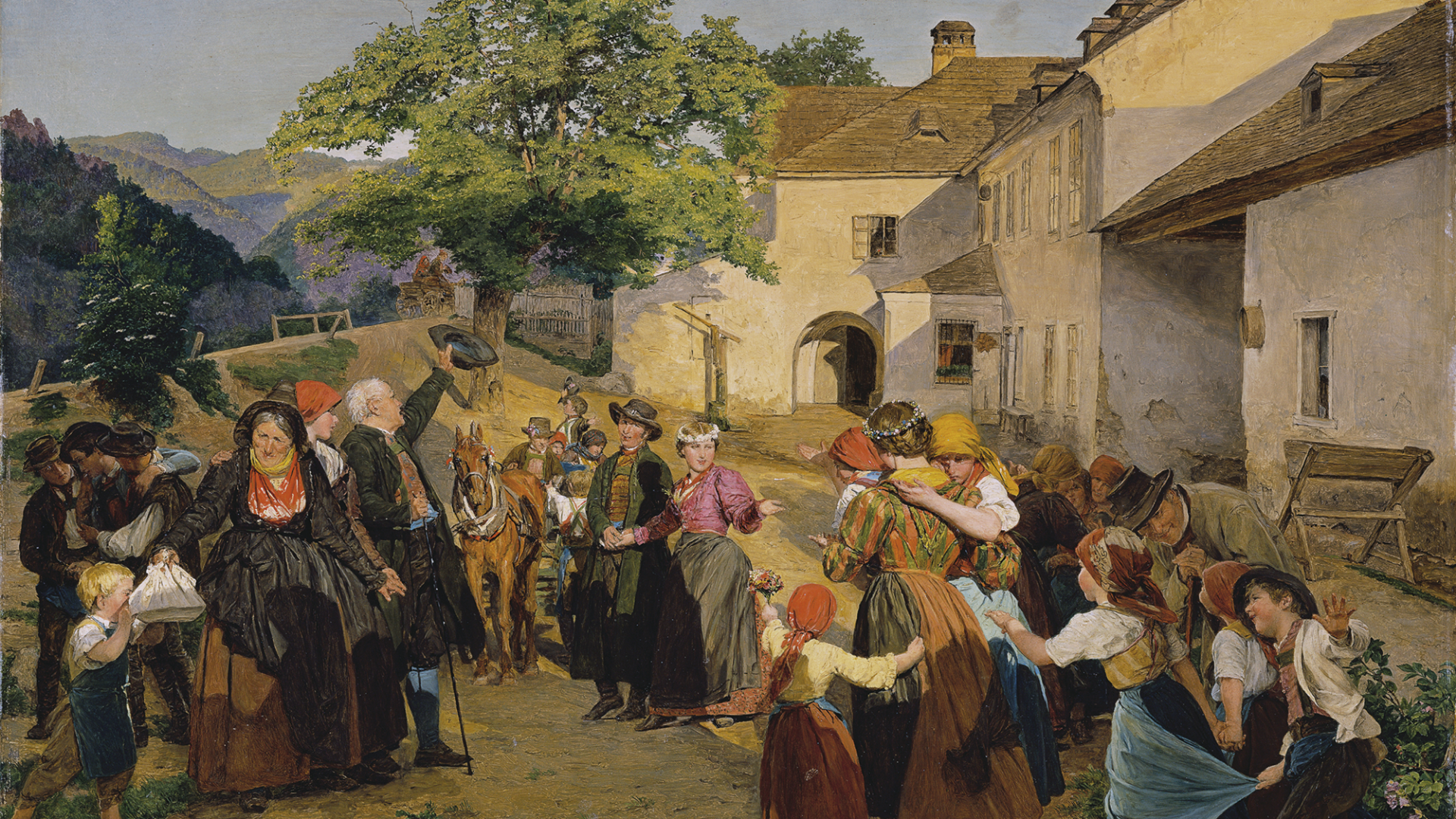 The Höldrichsmühle has always been a "family affair". The Moser Family operates the hotel in the third generation. Before that it was the Hilderich Family, name-giver to the former mill. In 1786 , the miller began serving food and drink. Since then the Höldrichsmühle has been happily serving its customers in the hospitality business.
Allhier will ich
einkehren…

The Höldrichsmühle offers an atmospheric restaurant in the vaults of the former mill. A garden terrace by the stream is a pleasant place on warm days. Fine local and fresh dishes are served between 11 a.m. and 10 p.m. Banquet rooms can be booked for celebrations, parties, weddings and events.
After a hike, bike or horse ride in the Vienna Woods enjoy a relaxing sauna or complete your work-out in our gym. Choose between the classic Finnish Sauna and the gentle warmth of the Salt Room. Open daily between 8 am and 9 pm.
It's very easy to find us...
By car: via highway A21, exit Gießhübl or Hinterbrühl

By public transportation: train to Mödling Bahnhof, then the bus to "Höldrichsmühle" station
Bicycle: Mödlingbach bicycle route